OUR DISCLAIMER TO ACTION covid-19

WE ARE INFORMING ALL OUR EXHIBITORS AND VISITORS THAT WE ARE CLOSELY FOLLOWING THE DEVELOPMENT OF THE SITUATION CONCERNING THE HYGIENIC MEASURES THAT HAVE BEEN PROPOSED IN CONNECTION WITH THE SPREAD OF KORONAVIR SIKNESS.

IF OUR CERAMIC MARKET ON the 2nd AND 3rd of MAY 2020 HAS TO BE CANCELED, WE WILL LET YOU KNOW WELL IN ADVANCE AND WILL COMMUNICATE A REPLACEMENT DATE, OR AN ALTERNATIVE
SOLUTION.

MEANWHILE, WE ARE CONTINUING TO WORK AS NORMAL ON THE ORGANIZATION OF THIS EVENT.

your Pottery and handicraft market, Beroun.
HE HISTORICAL TOWN OF BEROUN ONLY 30 KM DISTANT FROM
THE CAPITAL CITY OF PRAGUE IS HOLDING ITS ANNUAL
TRADITIONAL POTTERY MARKETS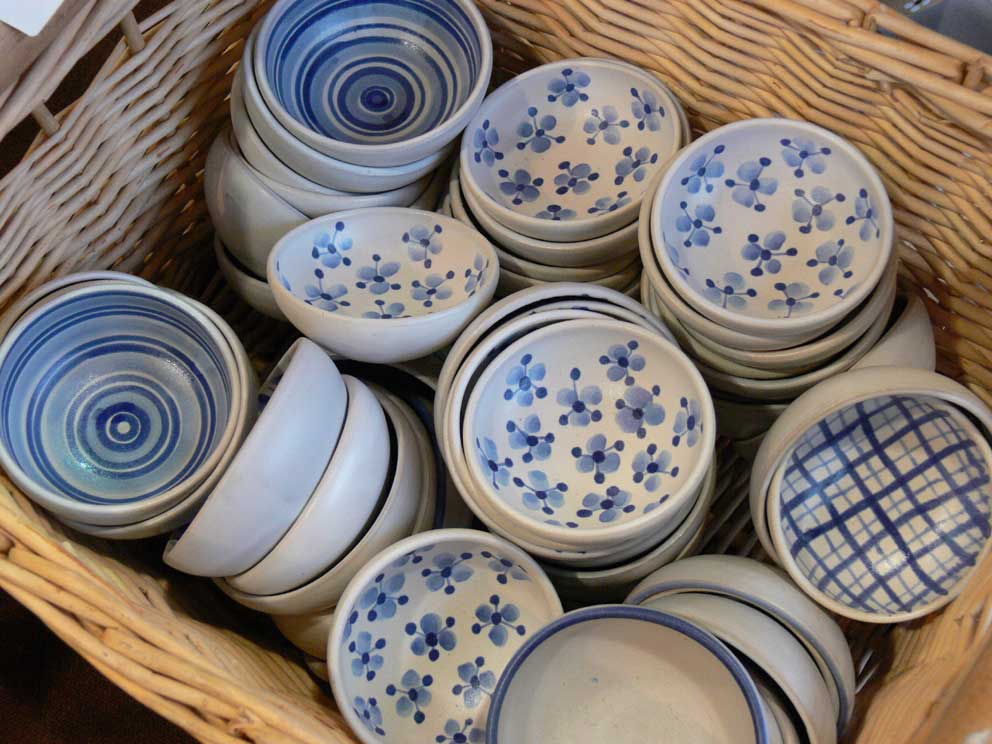 ON THE OCCASION OF THE EUROPEAN HERITAGE DAYS
THE SECOND WEEKEND IN SEPTEMBER EVERY YEAR

THESE POTTERY MARKETS ARE THE BIGGEST IN THE CZECH REPUBLIC WITH
THE PARTICIPATION OF 250 SELECTED POTTERS AND CERAMISTS
AND THE CALL RATE OF ABOUT 20 000 VISITORS.
NUMEROUS PARTICIPANTS FORM ABROAD HAVE TAKEN PART IN OUR MARKETS
INCLUDING FRANCE, GERMANY, BELGIUM,
AUSTRIA, HOLLAND, POLAND AND HUNGARY
AND WE ARE HAPPY TO WELCOME NEW INTERESTING ARTISTS
OUR MARKETS WHICH CELEBRATE ALREADY 22 YEARS
WILL TAKE PLACE ON SATURDAY 7TH AND SUNDAY 8TH SEPTEMBER 2019
A COMPETITION FOR EXHIBITORS HAVING FOR ITS THEME "GARDEN CERAMICS"
WILL TAKE PLACE WITHIN THIS EVENT,
COMPETING WORKS ARE DISPLAYED ON THE GREEN AREAS IN THE CENTRE OF THE SQUARE
FIRST THREE WINNERS SHALL RECEIVE A PRIZE IN THE VALUE OF 9000 CZK / about 330EUR /
WE INVITE YOU TO SEND AN INVITATION BY MAIL WITH YOUR CONTACT
DETAILS AND PHOTOS OF YOUR WORK
BY RETURN WE WILL INFORM YOU IF YOU ARE SELECTED
PARTICIPATION FEE FOR TWO DAYS IS 70 EUR - BRING YOUR OWN STALL